March Events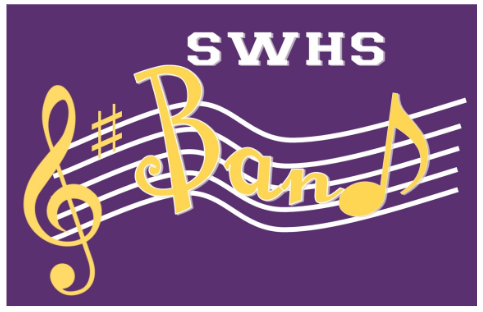 ---
Rehearsal Schedule:
ALL rehearsals are important.
March 6th is MPA so first week in March ASPs are
We WILL take a break until after Spring Break on ASPs
Concerts/Programs:
MPA scheduled 3/6/2020, time 7pm, University of Alabama, Moody Music Hall
Students will be dismissed at 2pm to dress for travel (NOT concert dress for travel). We will depart at 2:30pm

We will eat in Tuscaloosa first, plan to send ~$20 to eat and make a quick gas station stop after we perform. The kids should be ok with that amount or more if they want to shop.

WE WILL CARRY OUR FORMAL CONCERT ATTIRE TO CHANGE INTO AFTER WE EAT. I WILL CHECK FOR YOUR NEEDED COMPONENTS BEFORE WE LEAVE THE BANDROOM!!!!!

BOYS - Black Dress Pants, Black long socks, Black Dress Shoes/Dinkles, LONG-Sleeved White Button Down Shirt, band Vest & Bowtie

GIRLS - Black (non-sleeveless) top, Black Dress Shoes or Flats, band Concert Palazzo Pants
All-State/Honor Bands:
Fri & Sat 3/13-3/14 - James G. Gunn Honor Band @ Thomasville Civic Center
Fee is $10 but students will be notified if they are accepted before sending any money
FEES/FUNDRAISERS/TRIPS
Best dates we could come up with for a Band Spring Trip is May 1st-2nd (a Friday and Saturday). We will leave early Friday morning.
Cost for Spring Trip to Nashville and Dollywood will be $150 per student. The only thing this does not include is meals and shopping, but breakfast is provided at the hotel. We will do $75 due in March, $75 due in April. I may be able to get a quick fundraiser approved once we return from Spring Break
OTHER REMINDERS:
❦ I need to know spring sports/activity schedules beyond MPA week!!!
❦ Band Banquet is Friday May 8th. Still looking for a Spring Concert Date.
❦ Band Booster Meeting on THURSDAY MARCH 5th due to Super Tuesday. 530pm!
❦ Next Band Booster Meeting April 7th.
SPOTLIGHT!
5 Sweet Water students represent at District V Honor Band
Jack Mims, Bree Ford, Allison Robertson, Gabe Lynn, and Jabari Caves all represented SWHS and really enjoyed performing with the District V Honor Band in Tuscaloosa, AL.