We are currently planning for summer school to be held at each school in Marengo County this summer. Summer school will run June 6 - July 1, from 8:00-12:00. Transportation will be provided. Students will also be provided with a snack and a lunch each day. The purpose of summer school is to provide intensive reading instruction for all grades K-8. Intensive math instruction will also be provided for students in grades 4-8. The goal is to firm up all grade level standards, fill any gaps that a student has, and to set them up for future success in the fall. We need your information in order to finalize our plans for this important summer learning school.
Please click on the HERE to complete one form for each child in your family.
2022 - 2023 SWHS Supply List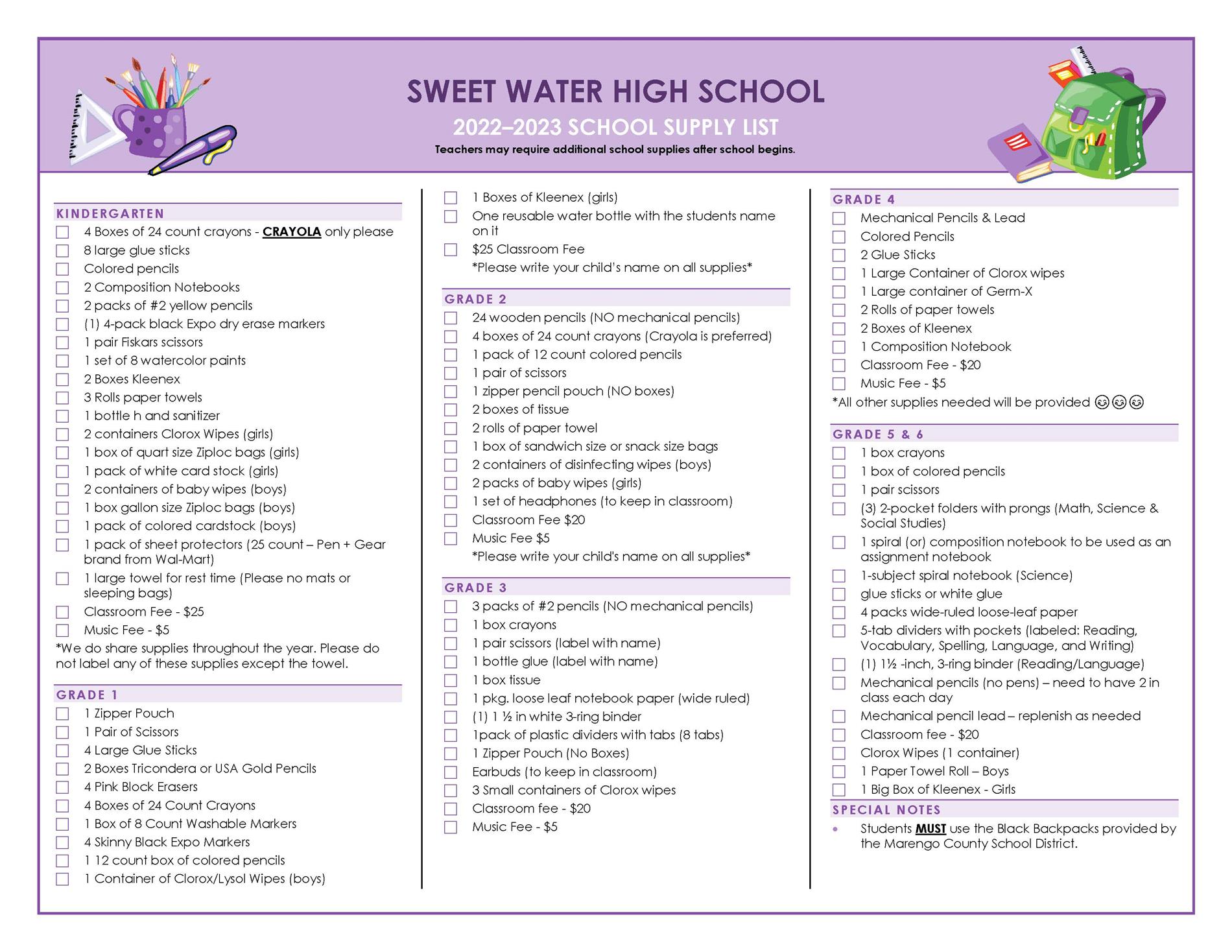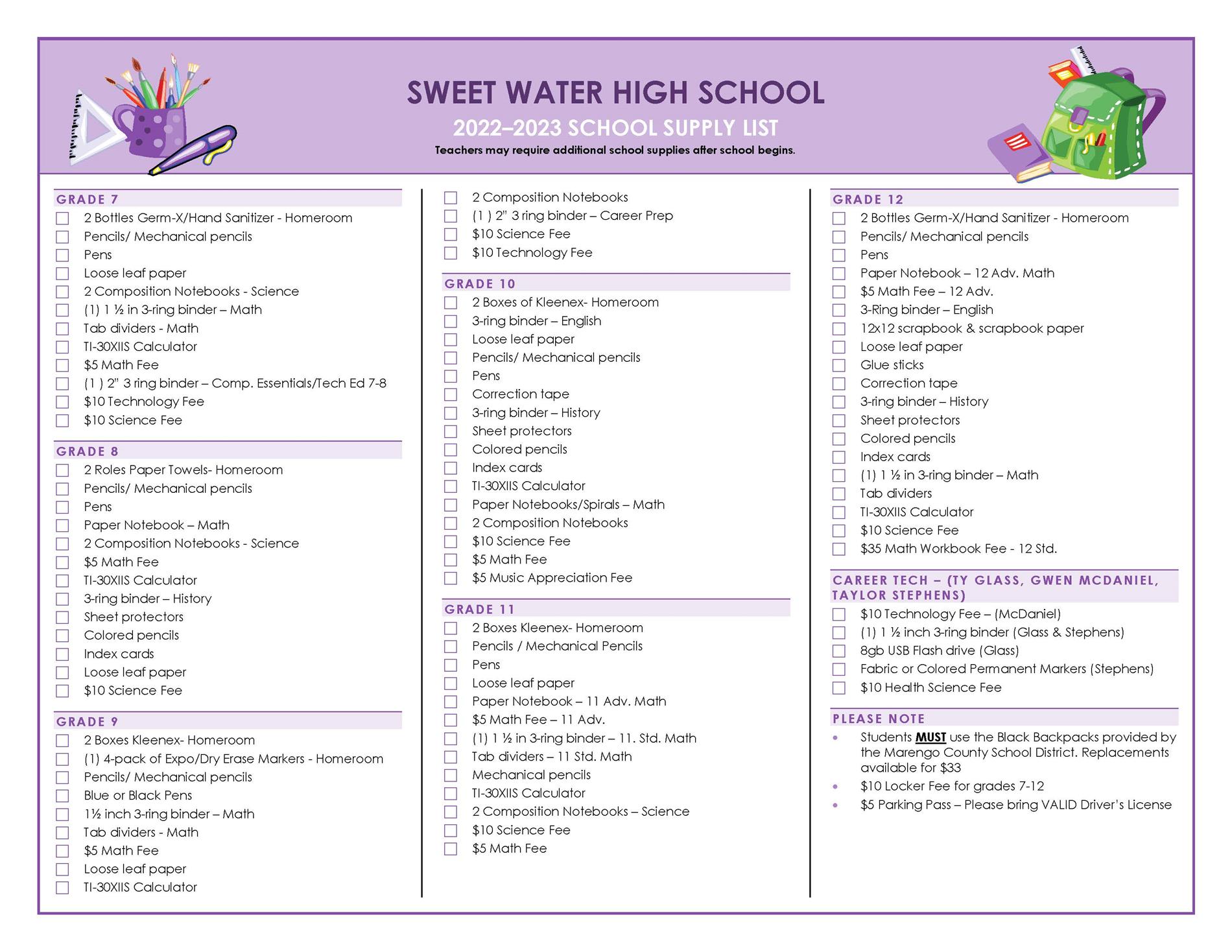 CONGRATULATIONS TO OUR OWN MRS. AMY BARNES!

Mrs. Amy Barnes was selected as one of the next Alexander Shunnarah Teachers of the Month! Hundreds of nominations nationwide are received each month and the competition was fierce, but after a thorough review of all applicants, the panel of judges selected Mrs. Barnes as the very worthy recipient of Alexander Shunnarah's next Teacher of the Month for the 2021-2022 school year. Only 5 applicants are selected each month from nominations all across the United States. Mrs. Barnes was nominated by two of her students at Sweet Water High School, Halle Miller and Carson Jordan. Congratulations, Mrs. Barnes!
Title 1 Parent Meeting 2021 - 2022
Please click here to complete the parent survey after viewing the Title 1 Parent Meeting Video
SUPPORT FOR HOMELESS FAMILIES:
Schools are the 1st responders to children and youth in need, and these students have been among the hardest hit by distance learning and building closures.
No matter what school looks like this fall, families, children and youth experiencing homelessnes have educational rights - and we can have a role to play in connecting them to vital resources. Learn how you can be part of the solution at
letseducateeverychild.org.
It is required that all students have a school approved uniform sweatshirt or the school approved uniform jacket in purple or gray. School sweatshirts are available in the office for $20.00.
State Law SJR 8 ACT #2017-17 requires that the school system inform parents, students, and teachers about heavy back pack safety awareness. Please visit www.bacsupport.com for more information.